NCF211-32JE FYH 4 Bolt Flange Mounted Ball Bearing 2" Bore Dia., Concentric Collar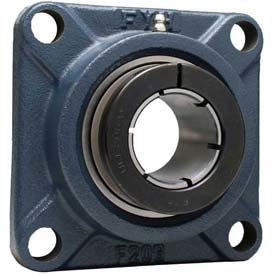 NCF211-32JE FYH 4 Bolt Flange Mounted Ball Bearing 2" Bore Dia., Concentric Collar
NCF211-32E INFORMATION Concentric locking collar bearings utilize a special shaft locking mechanism that provides for 360 degrees of shaft contact and a high degree of ballpath roundness. This translates to low vibration and quiet operation. They are ideal for air handling applications and other areas with high speed operation. Re-greasable.
Product Specifications
BRAND FYH®
DYNAMIC LOAD RATING (N) 43400
STATIC LOAD RATING (N) 29400
LOCKING TYPE Concentric Collar
DUTY Normal
HOUSING MATERIAL Cast Iron
TEMPERATURE RANGE °F -4 To 212°F
BORE DIAMETER 2"
MANUFACTURERS PART NUMBER NCF21132E
MAX SPEED / OIL (RPM) 2500 RPM
DESCRIPTION Four-Bolt Flange Unit
TYPE Mounted Ball Bearing
SHAFT DIAMETER 2"
BOLT SIZE INCHES 5/8"
STANDARD HOUSING NO. F211E
BEARING NO. NC21132
LENGTH 6.38"
INNER RING Wide
WIDTH 6.38"
HEIGHT 2.36"
BOLT SPACING MM 130
For Bulk Orders Please Contact Cartney Bearing & Supply Co.
The product image shown may not represent actual product